Welcome to Railfan Centralia!
Centralia, Illinois — One of the best railfanning hotspots you never heard of
---
Eats
Traditional railfan fare — that is, fast food — is mostly not visible from the main roads, nor from the area around the station. You are unlikely to stumble into something you like if you are not familiar with the city. But it's here.
"Fast Food Row" is on Broadway (the main drag crossing the tracks at grade), about a half-mile west of the station. There you will find most of the national chains: Wendy's, Pizza Hut, Sonic, Hardee's, Taco Bell, Long John Silvers, and another half-mile further west, McDonald's. Burger King is closer to the station at the corner of Poplar and McCord Streets (US51 south and IL 161 west). There is also another McDonald's, about 3/4 mile east on Broadway where it intersects Lincoln Ave. DQ is on Poplar Street (US51 south), not quite 1/2-mile south of Broadway. There are several take-out pizza joints, so use your smart phone to find something you might like.

Taco Jo's. Located at Poplar & 4th Streets, across from the DQ. A new, locally-owned taco stand with drive-thru and inside seating. Street-style tacos and a wide variety of "fast" but delicious Mexican fare. Highly recommended.
Sit down restaurants, if you are so inclined to spend a little time away from the rails, are not automatically bad options. There are several a stone's throw from the tracks:

Rail Coffee Room. New railroad-themed coffee shop. On Broadway two blocks east of the station. Locally-baked gourmet pastries, designer sandwiches during lunch hours, and lighter fare. Also very recommended! "Table 6" has a limited view of the RR crossing. Closed Sundays.
Centralia House, which you will notice immediately to the north of the station, is Centralia's one and only "fine dining" establishment. Food is traditional American menu. You come here for "white tablecloth" ambiance. Folks will ride the Amtrak round-trip from Carbondale to eat dinner here, if only as an excuse for a train trip. Lunch and dinner only, closed Sundays and major holidays.

Tequila. Immediately across Pine St. from the station. Has the best views of the tracks. Tequila is the latest of several tenants in this space offering "Mexican" fare, strong margaritas being their biggest draw.

Bonnie Café. Recently changed hands. A hard-to-miss red and white metal building at the corner of Calumet and Poplar Streets, the Bonnie Café serves traditional diner food in a large dining room of closely-packed tables. Prices are reasonable. No view of the tracks from inside, but you are only a block east of the junction, so the passing trains will taunt you about not being trackside. Closes at 2:00 p.m. on Sundays.

Golden Pancake House. New ownership here as well. On Broadway a half-mile west of the station. Solid traditional fare, very reasonably priced.
Lodging
If you previously visited Centralia expecting to spend the night here, you will have been frustrated by a "challenged" selection of lodging in the city. Fear not, we now have a brand new major chain hotel! The Best Western Plus, located on Jolliff Bridge Road just off of McCord Ave. (IL 161), two miles east of the tracks, opened for business in December 2017. Give 'em a try!

The other hotel in Centralia, in the downtown area, is not recommended. (If you notice a modern-ish 6-story hotel at the corner of Poplar and Noleman, it is now a private dormitory for the local pilot school.) Next closest accommodations are in Salem (Holiday Inn Express, Super 8, Comfort Inn and Day's Inn) or Mt. Vernon (several majors).

Event schedule advice — if planning a visit, there are three local events to be aware of in planning overnight stays. First is Centralia Balloon Fest on the 3rd weekend of August. The local hotels will be booked solid with balloon teams from Thursday through Sunday nights, with reservations made a year in advance. Second is the Halloween celebration, always the Saturday before (or on) October 31, which also stress local lodging Friday and Saturday nights. The third event is a regional high school basketball tournament held the last week of the year; Centralia was at one time known for "The Winningest High School Basketball Team in the U.S." and is still very much a high school basketball town.

Sundries and Convenience
Schnuck's, 1/2 mile west of station on Broadway. This is a major regional chain supermarket. Open until 10pm every day, closed only on Easter, Thanksgiving and Christmas.

Walgreen's and CVS. At the intersection of US51 and IL 161. CVS closes at 8pm, Walgreen's is open until 10pm. There are no 24 hour pharmacies near Centralia, closest is Walgreen's in Fairview Heights, 48 miles away.
There are many convenience stores in Centralia; most are open until midnight. Huck's at south Poplar (US51) and Calumet, and the Circle K on IL 161 roughly a mile east of the station are open 24/7.
Other Attractions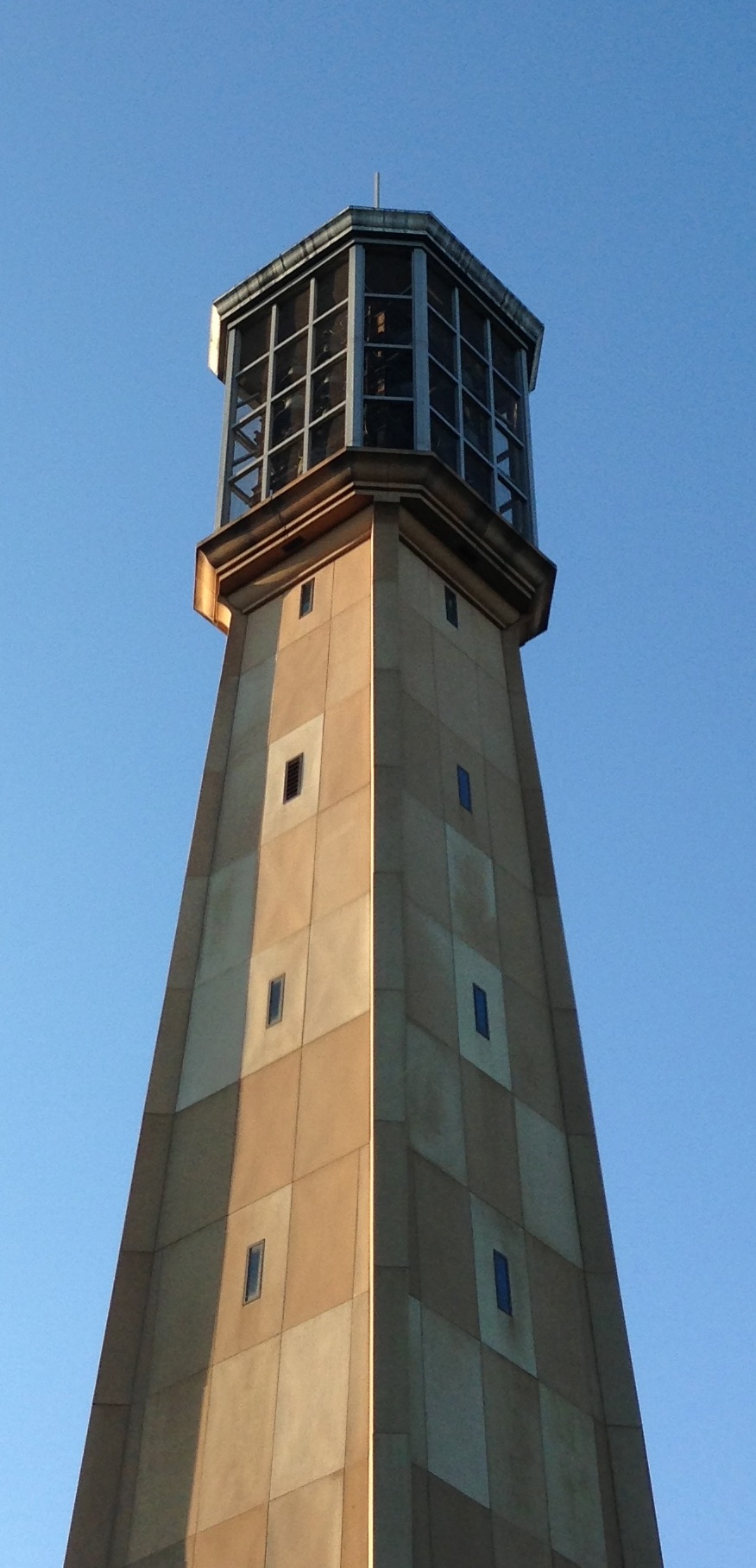 Centralia Carillon. You're going to have a hard time missing the bell tower two blocks east of the station, off of Broadway. This is a genuine, honest-to-gosh carillon with real foundry bells, struck manually from a console. It is currently the 8th largest in the world. A resident carilloneur presents concerts three times a week, Wednesday and Friday noon to 1pm, and Sundays, 2-3pm.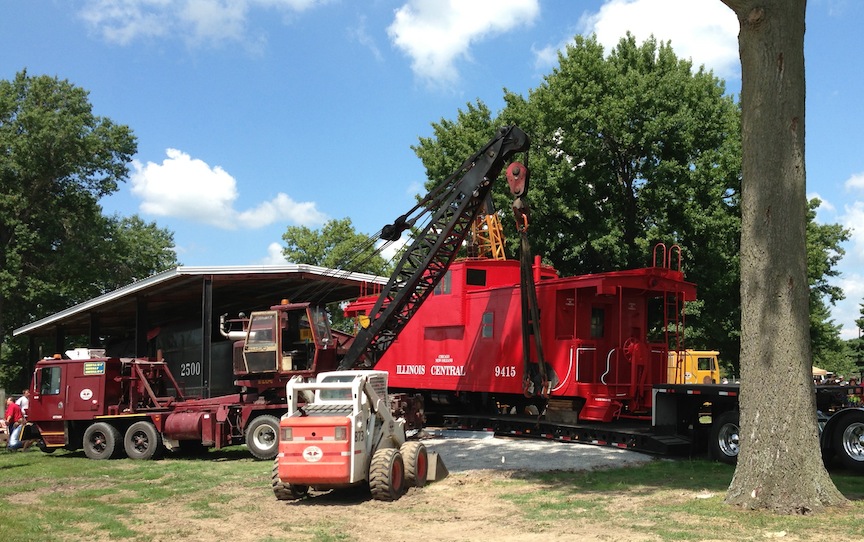 Illinois Central 2500. Small towns with a significant railroad past are apparently required to have a preserved steam engine, this is Centralia's. Located in the park 1/2 west of the station on Broadway, it's hard to miss this well-cared-for (but inoperable) 4-8-2. A caboose was added to the display in August 2013.

Special Events:
Centralia Balloon Fest. Mentioned above, third weekend of August. A modest event as such events go (Albuquerque = 600) but is a big deal for our small town, and the civic leaders pull out all the stops. A fun time for everyone, typically featuring 40-50 hot-air balloons and four flying events. No impact to rail traffic or railfanning since event-related activities occur mostly at a large park on the east side of town.

Halloween Celebration. The Saturday before (or on) Halloween sees a large downtown festival culminating in a parade with elaborately-decorated floats, equestrian teams, marching bands, etc., etc. It is a major event, and draws from the greater region. Until a few years ago the festival was significant to the railfan because CN would display one or two of the otherwise rarely-seen business cars, and a freshly-painted CN locomotive. While CN still participates in the parade with their "Little Toot" rubber-tired parade train, given cutbacks at CN's local maintenance facility it is unlikely the equipment displays will return.

---